Don't Underestimate a Misdemeanor Charge
Work With an Experienced Misdemeanor Lawyer
Compared with a felony, that misdemeanor charge may not seem very serious. Do you really need to seek the services of a misdemeanor lawyer? What many people fail to realize is that a misdemeanor conviction can result in up to 364 days in jail and a fine of up to $2,500. Because it is likely to show up on background checks, it can also prevent you from: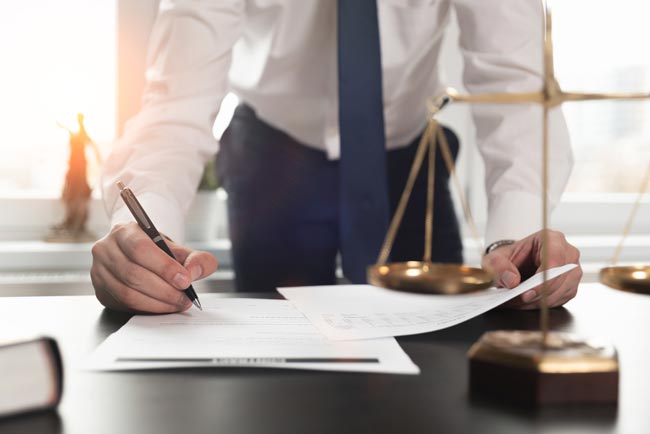 Getting a good job.
Renting an apartment.
Getting state or federal aid.
Being granted a security clearance.
Additionally, a misdemeanor charge can be upgraded to a felony at any time, which is another reason you should have an experienced attorney representing you. Hopkins Law, The Law Offices of Aaron Hopkins has successfully defended clients against misdemeanor charges and, in many cases, gotten charges expunged from their criminal records.
Common Misdemeanor Charges
Hopkins Law can mount an aggressive defense for you on many types of misdemeanor charges, including:
Assault & battery
Marijuana possession
Public intoxication
Child endangerment
Reckless or disorderly contact
Property damage
Prostitution or solicitation
Theft
Traffic violations
What Hopkins Law Can Do for You
We will closely examine the prosecutor's case in order to find errors and opportunities, then execute a strategic plan to minimize the negative consequences of the charges against you. This may include:
Getting the charges dropped.
Negotiating a plea deal (if that is in your best interests).
Getting the charges expunged from your record.
Going to trial, where we will vigorously defend you against the charges. We have won many acquittals for our clients.
Contact Us Today for a Free Consultation
Call Hopkins Law at 618-932-3900 or fill out the online form to schedule an appointment with an experienced misdemeanor lawyer. Take steps to put the mistakes the led to the misdemeanor charges behind you, so you can get a fresh start.