'I'll See You in Court'
An Experienced Civil Litigation Lawyer
Civil litigation is the way disputes between two parties are legally resolved. Sounds simple, doesn't it? Unfortunately, it is not. For instance, you can file a lawsuit against an individual or a company yourself. You may even decide to defend yourself against a lawsuit that has been filed against you. However, our legal system is complex. Having a knowledgeable and skilled civil litigation lawyer to guide you through it can mean the difference between success and failure.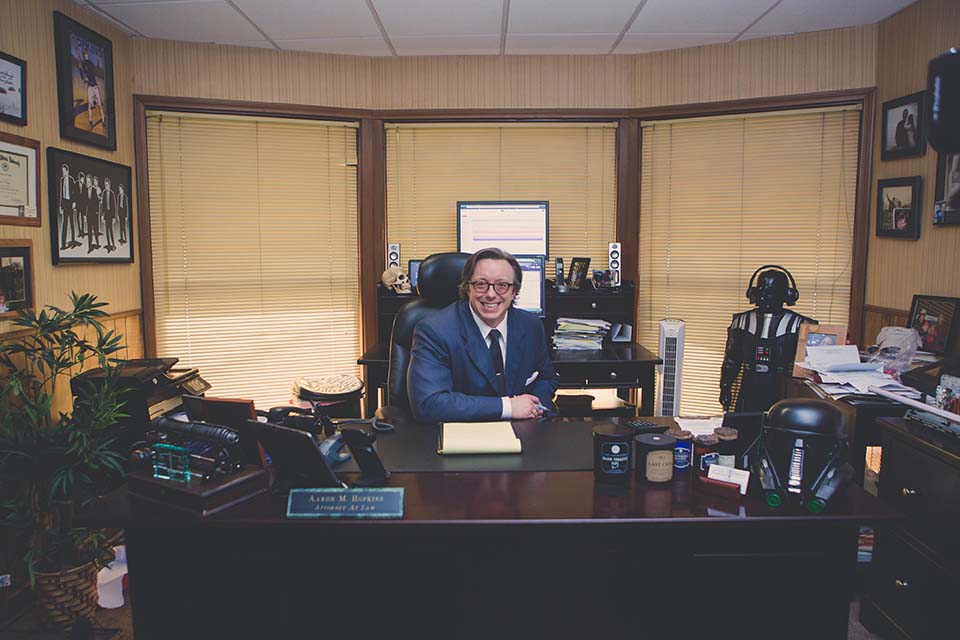 Hopkins Law, The Law Offices of Aaron Hopkins, handles all types of civil cases, including:
Environmental law
Landlord/tenant disputes
Product liability lawsuits
Intellectual property disputes
Construction liability lawsuits
Medical malpractice claims
Employment & labor disputes
Real estate lawsuits
Anti-trust litigation
Workers' compensation claims
Education law disputes
What Can a Civil Litigation Lawyer Do for You?
Many civil cases seek compensation for injuries, lost wages and other causes of financial harm. Others are aimed at compelling an individual or entity to take action, such as ceasing distribution of a faulty product. Whatever the desired outcome, we are experienced at filing the required pleading to state your case and gathering information to support your claims through interrogatories, depositions and subpoenas.
We may be able to reach an agreement without going to trial, through a settlement that will get you favorable results without a protracted court proceeding. If we do go to trial, though, Hopkins Law will aggressively advocate for your claim, by:
Presenting strong evidence.
Calling and questioning witnesses.
Making persuasive arguments on your behalf.
Whether you are pursuing compensation for medical expenses related to a slip-and-fall accident or you are seeking monetary damages for breach of contract, Hopkins Law will fight for you!
Contact Us Today for a Free Consultation
For a civil litigation lawyer who gets results, call Hopkins Law at 618-932-3900 or fill out the online form to schedule an appointment. After hearing the details of what you've experienced and what you want to achieve through civil litigation, we'll give you recommendations about next steps.