When You're in Legal Trouble …
You Need a Criminal Law Firm You Can Trust
If you have been charged with a crime, you are entitled to a strong legal defense. Hopkins Law, The Law Offices of Aaron Hopkins is a civil and criminal law firm that has successfully defended clients against a wide range of criminal charges, including: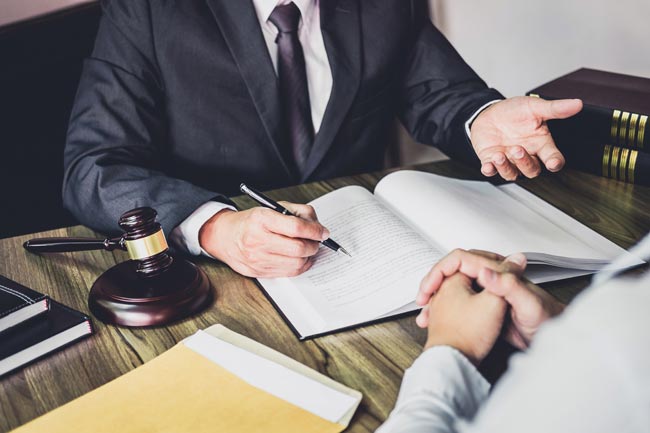 Driving Under the Influence (DUI)
Don't let one mistake ruin your life. Hopkins Law will do a thorough analysis of the case the prosecutor has against you and look for mistakes and weaknesses that could be used to secure an acquittal or get the charge reduced. We'll examine:
The actions of the police officers who arrested you.
The tests used to determine the level of alcohol or other intoxicating substances in your system.
Other types of evidence used by the prosecutor.
Felony & Misdemeanor Charges
A conviction on any criminal charge can result in jail time and stiff penalties. Call Hopkins Law if you have been arrested for:
Assault & battery
Auto theft
Burglary
Credit card fraud
Disorderly conduct
Domestic violence
Drug distribution, possession or manufacturing
Identity theft
Insurance fraud
Prostitution
Protective orders
Sexual assault
Shoplifting
Theft
Vandalism
Other Services
In addition to seeking an acquittal or a reduction in the severity of the charge, we can help you with:
Driver's license reinstatement. Get back on the road – with our help. If your license has been suspended or revoked, we have a clear understanding of the processes involved in getting your license reinstated.
Getting charges expunged from your record. A criminal record that shows up on background checks could affect your employment, housing opportunities and even personal relationships. Expungement lets you move on with your life.
Contact Hopkins Law for a Free Consultation
Most crimes are charged and prosecuted at the state level, so it is vital that you have representation by a criminal law firm that is knowledgeable about Illinois law, like Hopkins Law. Call 618-932-3900 or fill out the online form to schedule an appointment.