Don't Let a Mistake Put Your Future in Jeopardy
Call a DUI Lawyer Who Will Protect Your Legal Rights
Have you been arrested and charged with driving under the influence (DUI)? If so, it's important that you contact an experienced DUI lawyer right away. Hopkins Law, The Law Offices of Aaron Hopkins has successfully represented many clients facing DUI charges, helping them navigate a legal system that seems stacked against them. In his two decades of practice, Aaron Hopkins has amassed an extensive knowledge of Illinois DUI that he uses to help lessen the consequences of bad decisions.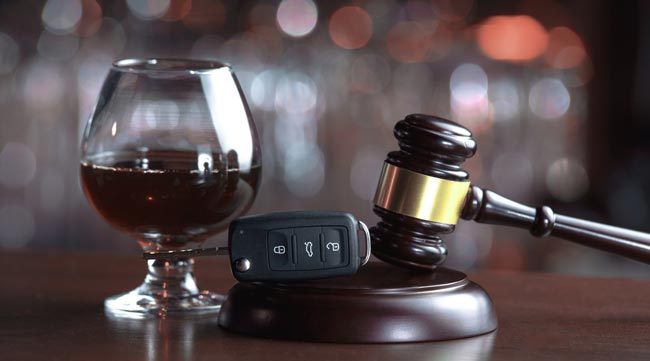 DUI in Illinois
A person who is arrested for DUI in this state could be at the receiving end of administrative penalties (i.e., suspension of a driver's license) or criminal penalties (jail time, fines, community service and an alcohol/drugs evaluation and treatment program in addition to suspension of a driver's license). As a DUI lawyer, Aaron Hopkins will build a strong case in your defense so that the outcome of your court case is as favorable to you as it can possibly be. In Illinois, a person can be convicted of DUI for:
Having a blood alcohol content (BAC) of .08% or more.
Being under the influence of alcohol or any intoxicating drug to the extent that one is incapable of driving safely.
Having a certain amount of tetrahydrocannabinol (THC) in one's system within two hours of driving or being in actual physical control of a vehicle.
Hopkins Law will take a deep dive into the particulars of your case. Did the arresting police officer make any procedural mistakes? Were the chemical tests administered correctly and were their results interpreted accurately? All of these factors can play a part in building a strong case on your behalf.
Contact Us for Experienced Help
A criminal charge could affect you for the rest of your life. Call Hopkins Law at 618-932-3900 or fill out the online form to schedule a free consultation. We will fight for your future!