Don't Take Our Word for It
Reviews from our clients give you a good idea of what you can expect when you contact Hopkins Law, The Law Offices of Aaron Hopkins for help. As a general practice serving West Frankfurt and surrounding communities, we handle everything from family law matters to criminal defense. Find out what our clients have to say about our firm.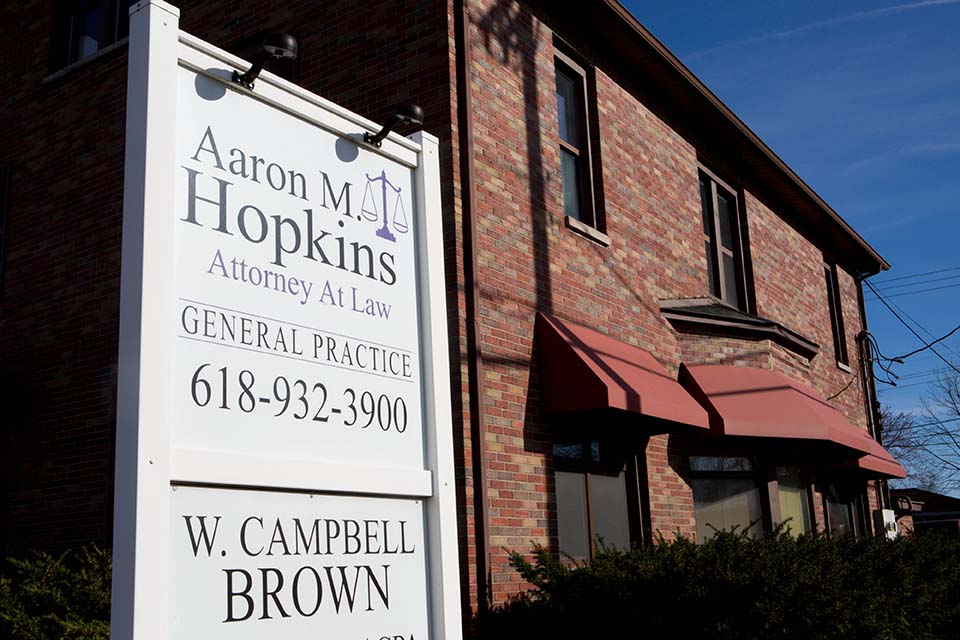 Average Review Rating
Average Rating: 5
Total Reviews: 12
List Of Reviews
By:
Brad Thompson
on
Hopkins Law, The Law Offices of Aaron Hopkins
Incredible! Attorney Hopkins and his briefcase full of miracles won this father custody of his daughters. If you need hand-holding, a phone friend, or a substitute emotional support animal, then Attorney Hopkins isn't for you. However, if you need justice, or representation with strong moral fiber, quite likely the strongest legal mind out of the dozens of attorney's I've met in Southern Illinois, and a staggering work ethic, then this is undoubtedly the attorney for you. His staff is equally efficient. Results are all that matters, and he achieves them with an invigorating degree of professionalism. What's more, I've come to think of him as a family friend, a confidant, a trusted adviser, and a refreshingly free thinking island of common sense. The other reviews that disagree are quite likely the emo children who's parents never spanked them or loved them enough. This attorney caters to adults. If you engage his services, try to act like one and your results may be as glorious as my own. This guy is 100% my attorney for life, and the rest of my family has now switched to him as well. Simply INCREDIBLE!!!
By:
Jared Shoraga
on
Hopkins Law, The Law Offices of Aaron Hopkins
I hired Aaron for a criminal case back in 2017 and have known Mr. Hopkins for well over 20 years. As a native of West Frankfort as well I have been fortunate enough to know Aaron inside and outside the courtroom. He has represented me in the past and has always went above and beyond when it comes to professionalism and attentiveness towards any client he might represent. As a client, as well as a friend my expectations have always been met and some. I recommend Aaron for anyone who is looking for results, no matter what the situation may call for, Thank you Aaron I will forever begin ur debit!
By:
Scott Pankey
on
Hopkins Law, The Law Offices of Aaron Hopkins
Such a great feeling, waking up and driving my boys to school. Mr. Hopkins has represented me in a 2009 felony DUI and a 2019 divorce. Although these cases are different, Aaron's approach was the same. Calm, cool, and collected. In both cases, he understood the position I was in and protected me from getting railroaded. I mean, I could have gone to prison in 2009 and lost my license for life. In the 2019 divorce, I could have lost my boys. The divorce was nasty and had my stomach in knots. As he and his professional staff walked me through this nightmare, the knots were untied and peace of mind came. You see, Mr. Hopkins is considered to be an intellect. One who is able to champion thought. He and his staff run a genius level law practice that cares. Second to none. I'm thankful to know such good people.
By:
Lucas Jones
on
Hopkins Law, The Law Offices of Aaron Hopkins
Can we give him and his staff 10 stars in all honesty he was very professional and straight up honest and and that secretary Ginger was absolutely awesome!!! Hands down would recommend him to everyone.
By:
Nathan Smith
on
Hopkins Law, The Law Offices of Aaron Hopkins
Aaron went above and beyond to help me with my case. Him and his staff make you feel very welcome and are very helpful! Aaron takes the time to get to know you.